Best and Worst Jamming Studio Experiences
Adin Kindermann
Jamming Studio Woes?
Adin From Stopgap talks to musicians across our scene about their best and worst experiences in a Jamming Studio.
Hello, it is I, Adin Kindermann of Singapore's beer-guzzling-indie-rock band, Stopgap – find out more about our moosik. I'm here to write about where the magic (and music) happens, our jamming studios.
Today we talk to some of our fave musicians to find out what are some of their best and worst jamming studio experiences.
Warning – this might get gross.
–
Benjamin Kheng
Worst experience:
Back in 2007 with my first band.
I came early to set up. There was a pile of tissues underneath the mixing console. I reached to pick them up and they were moist, soaked with pretty fresh puke.
Best experience:
Rockstar Mansions, anytime.
Spacious, quality equipment, and someone always on hand to help you out with whatever you need.
Tim De Cotta
Worst experience:
OMG the worst would have to be this dinghy place at Katong Shopping Centre where all the mics smelt like everyone's saliva way back when i was jamming with Sixx
Best experience:
Best would be Studio Novo at Dunlop street. Just the vibe and sound and homeliness. Till this day, we've written some of our best music there.
Haokai & Zakhran from Sphaeras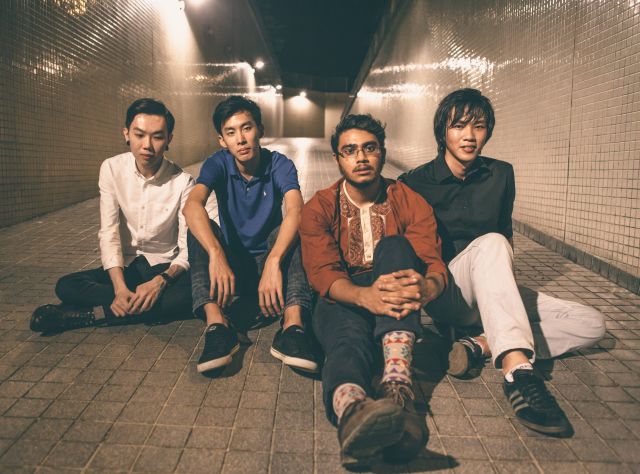 Worst experience:
Haokai: The amps had like half the tubes blown and the drumset was incomplete. The room reeked of old dirty socks hahaha. I remember seeing leftover food once
Zakhran: Many years ago we didn't know where else to jam, and it smelt like feet every second of the day.
Best experience:
Haokai: Liveamp, 2 years back. this was when Sphaeras was starting out and Liveamp was the most conducive place with decent equipment for us to get our musical ideas out.
Zakhran: Analog Factory (recording studio room, level 9). Acoustics are good and the drumset was of better grade than many other studios. It's also great that we can easily request for extra amps without worrying about space constraints
Shaykh from The Summer State
Worst experience:
Rhythm masala. Used to go this place when I was in secondary school. Equipment is bad, rooms are small. one of the rooms even had a pillar right in the middle of it. Thank god the place doesn't exist anymore. Hahaha
Best experience: 
Basement studio.What more to ask for when it comes to a rehearsal space? Definitely a place for musicians to not only rehearse, but also to meet and network with others. It just feels like one big musician family there!
–
There you have it, some of the best jamming spots to get together with your friends and make some magic. And even if you end up in one of the aforementioned less-than-desirable studios, know that –
–
"It's less about that disgusting tissue soaked in puke in the corner and
more about the people you're with, and the music you make "
– Adin Kindermann, 2016